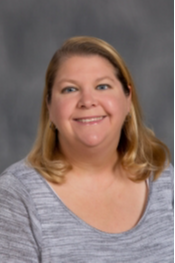 Jennifer Jacques is in our Special Education department and works with Pre-K through 6th grade students.
Special Education Teacher (PreK-6)
Where are you from and where did you go to school?
- I'm from Hartford. I went to Dakota State University.
What led you to this career?
- I enjoy working with children and I love watching them learn new things.
What do you like to do on your days off?
- I like reading, scrapbooking, and taking naps. I also love spending time with my dog. She's a great napping partner
What three words would your friends use to describe you?
- Dependable, helpful, and honest.
Where is the place you want to visit?
- I would love to visit Europe or Hawaii.
What advice would you give to your teenage self?
- You're always a work in progress. It's never too late to change or better yourself.
What places have you lived in?
- Harford, Madison, Pierre, Mitchell
Favorite Food and Least Favorite Food?
- My favorite food is probably cheese, even though I'm allergic to milk. My least favorite foods is seafood or tomatoes.
What is the one thing you cannot live without?
- My dog! Also probably my cell phone, if I'm being honest
What did you want to be when growing up?
- I wanted to be a marine biologist, but first HS biology course cured me of that desire
What is your favorite childhood memory?
- Every year on Christmas Eve, my mom would take my sister and me out looking at Christmas lights in Sioux Falls. They had all the different themed lanes that were really neat to drive around.
What do you fear the most?
- Heights are my biggest fear.
What's your favorite sport?
- I'm not really that into sports.
What is one thing most people don't know about you?
- I once got into a car accident driving myself to driver's ed.
If you had to eat one meal, every day for the rest of the life, what would it be?
- Philly cheese steak or spaghetti