Ethan School will do a bike rodeo this year on May 12th. All activities will be outdoors! It will be "Bring your Bike to School Day"! We are looking for donations for two new bikes for GIVEAWAY, as well as helmets and big popsicles. The kids look forward to this every year so if you want to contribute or have questions please contact Mrs. Klumb
jennifer.klumb@k12.sd.us
or Mary Beyer
mary.beyer@k12.sd.us
or 227-4211.

Ethan School would like to Thank Alan Bainbridge for organizing the All Kids Bike program. The entire Kindergarten class received Strider Bikes under this program. Additional thanks for donations from Brian Kock and employees at Klock Werks, Sons of Norway, Ron & Janet Bainbridge, Son's of American Legion, Alan & Jennifer Bainbridge, Employees of Miedema Sanitation, Gary Bainbridge, Charlene Bainbridge, Todd & Raeanne Dewitt, and Dusty & Jacquelyn Johnson. We hope you all know we appreciate this greatly!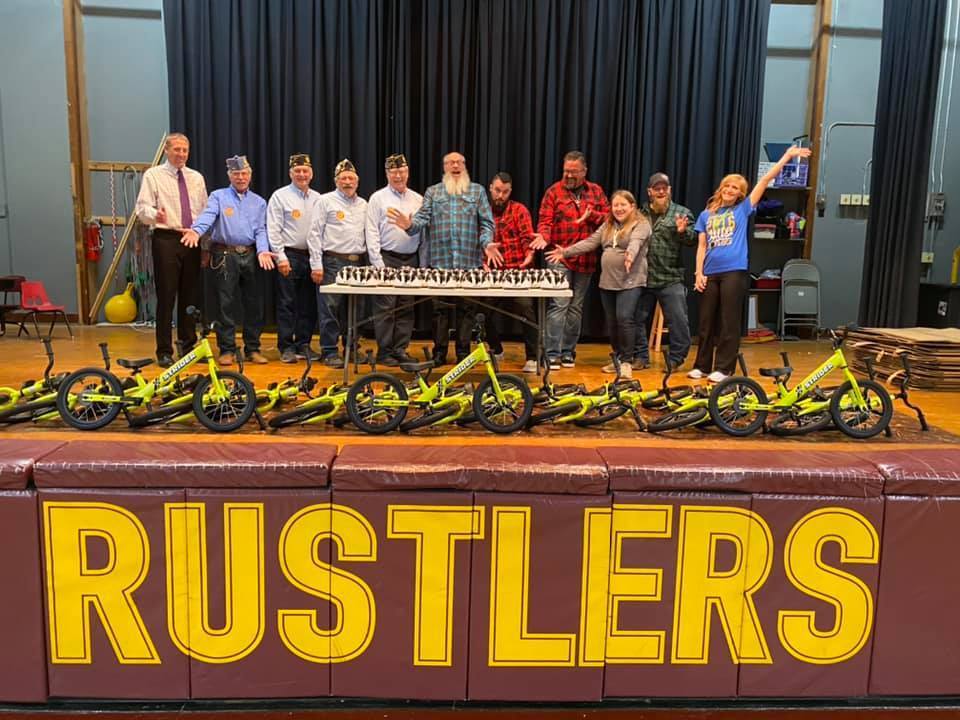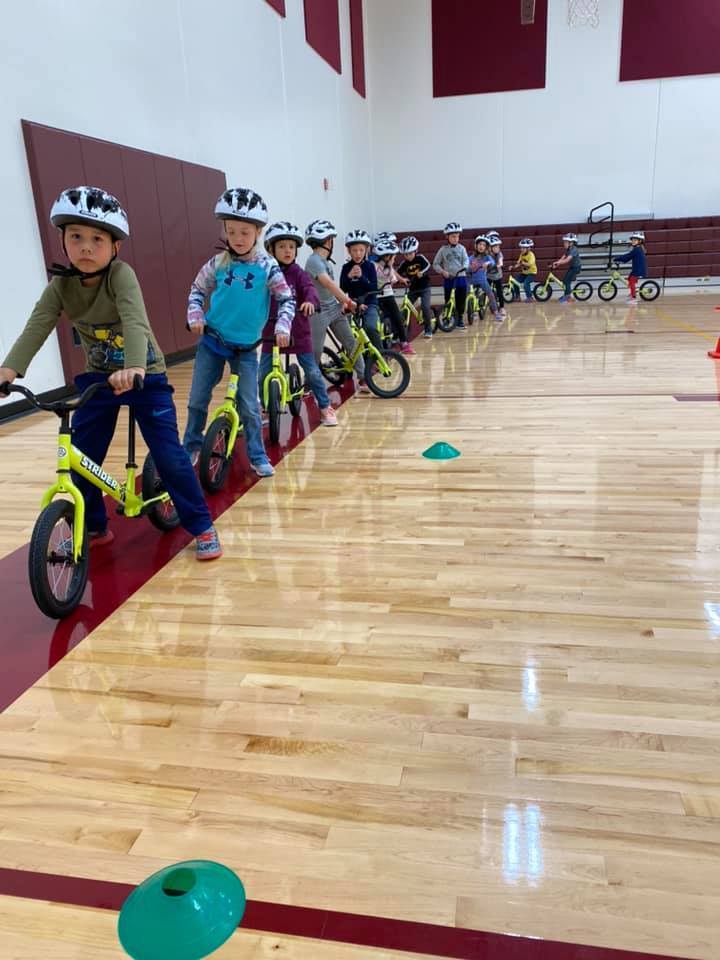 All boys who registered for baseball this summer should have received a notification letter on the "remind" app. Students were also given a hard copy yesterday at school. Baseball practice kick off will be the morning of April 24th- 12U@9:00 followed by 10U@10:00 and 8U@11:00. If you have not received a letter and/or "Remind" notification please email Jen Klumb at
Jennifer.Klumb@k12.sd.us
! Thanks!

The track meet planned for today in Wagner has been cancelled.

The VBS forms for the United Methodist Church in Ethan were sent out last week. Please get them back to the business office at the school by April 26th. If your child needs a t-shirt SMALLER than an XS, please make note of that on the form and we will get them a smaller size. THANKS! Cheryl Lutjens & Melissa Koch

Tomorrow's JH/JV golf meet @Burke/Gregory has been postponed.

Ethan School is looking for a Bus Driver Sub, morning and possibly afternoon routes. Someone to be available till the rest of the school year. Please contact MaryB in the Business Office or Tim Hawkins if interested. 605-227-4211.

Today's JH track meet @Mt.Vernon has been cancelled!

Today's track meet has been sped up in an effort to beat the weather. Running Events begin @2:15. Sorry for the impromptu notice!

Standardized Testing begins on April 6th! Students need to have "wired" headphones for these state exams! Please do not schedule any appointments during your students' testing days if possible!

THANK YOU to all the sponsors below for donating to the CPR Training Program taken by all our High School students!! We greatly appreciate it! Thank you again to the following businesses: First Dakota Bank CHS Ethan Agland Coop Central Electric Ethan Lumber Ethan Fire Dept.

2021 MITCHELL HUNTSAFE CLASSES. See image for details.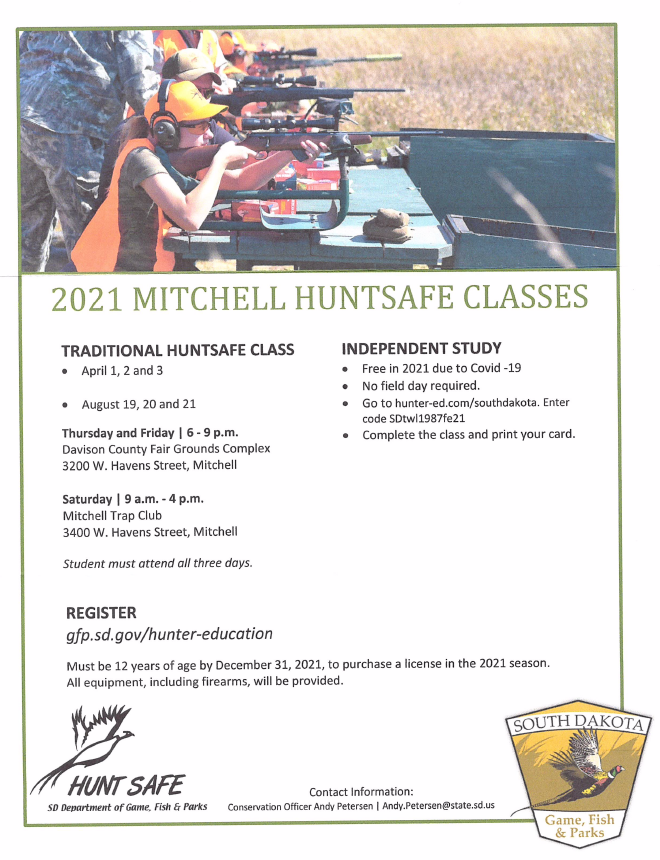 We have anonymous donation for the Freshman Impact! Thank you again for your generous sponsorship! We greatly appreciate it!

The 2021 Spring Cornbelt Freshman Impact program is coming up Monday, April 12th. We are looking for donations to be able to take our 19 freshman students. If you would like to sponsor a student or donate whatever you would like please contact Jerry Norton for more information at 605-227-4211 or
jerry.norton@k12.sd.us
. For more information see link:
https://www.freshmanimpact.com/


Ethan/Parkston Track is quickly approaching! If you or your student would like to get signed up please do so at the following website.
https://ethanparkstontf.weebly.com/sign-up.html
The first practice is on March 15th!! The first golf practice is scheduled for March 29th weather pending and I will be having the sign up meeting in the coming weeks! Both track and golf schedules have been posted but they are of course subject to change!

The Ethan National Honor Society and CHS are partnering to gather unexpired/non-perishable food items to donate to the Mitchell Safehouse and the Mitchell Food Pantry. Students can donate the items to their homerooms. The winning classes (PreK to 6th and 7th to 12th) will receive a pizza party and be first in the lunch order (7 to 12). The elementary class who gets second place will get a donut party. The contest will be held through March 18. Take your contributions to your homeroom/classroom. Thank you. Ethan NHS.

A couple items of note as we all gear up for the tournament this week! For the Girls State Basketball Tournament, masks are REQUIRED for those in attendance! The SDHSAA has reiterated this point to the participating schools. Theme Nights are as follows: Thursday-Flannel Friday-Green/St. Pattys Saturday-Maroon and Gold.

Good Morning! A big CONGRATULATIONS to our girls basketball team and coaches on their victory last night over the Faulkton Area Trojans! With the win, the girls have qualifies for the state tournament for the 7th year in a row. The Rustlers will take the court at the Huron Arena on Thursday, March 11th at 2:00 PM. They will be taking on our nearby rivals, the Hanson Lady Beavers. Due to the fact that we will be playing so early in the afternoon, we will not be having classes next Thursday, March 11th. Our teaching staff will still report in the morning for a Teacher In-service. It is my hope that everyone will take the opportunity to travel to Huron and support the Lady Rustlers as they make another run at a state championship! Go Rustlers!!!!!!! Mr. Hawkins

Good Luck to the CBH Academic Festival students today!! We know you'll make Ethan proud!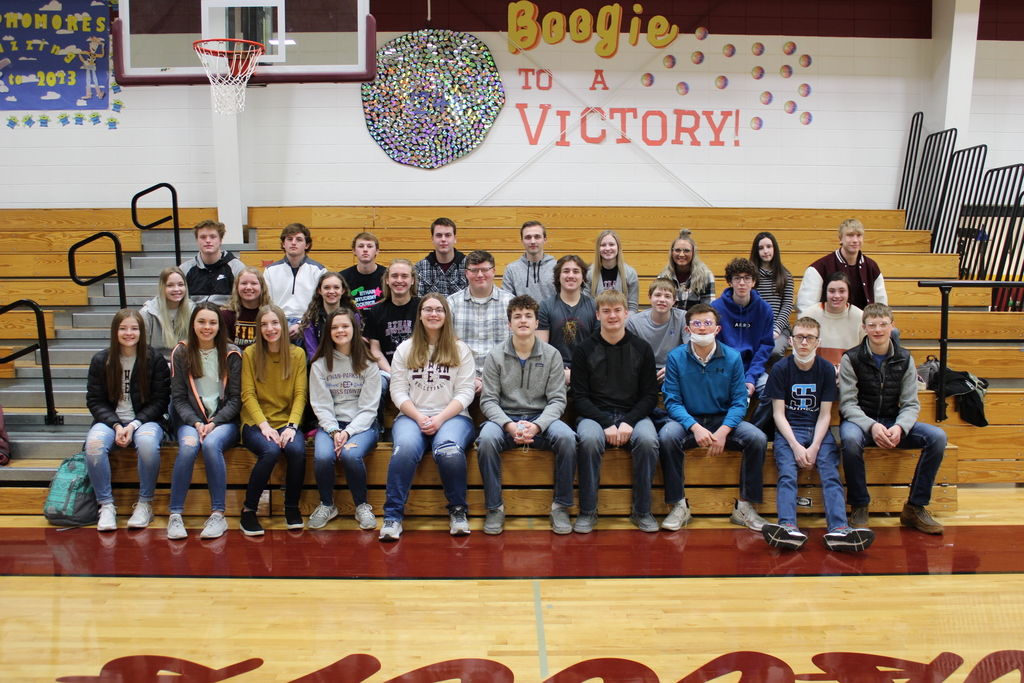 Breakfast Change Thursday, March 4th. Pancakes will be served instead of Breakfast Pizza.