Ethan High School earned high National and metro-area rankings in 2023-2024 Best High Schools, which U.S. News released this morning. Here is your school's updated U.S. News profile page, with details about its rankings:
www.usnews.com/education/best-high-schools/south-dakota/districts/ethan-school-district-17-1/ethan-high-school-17810
. By earning a national ranking in the top 40%, Ethan High School achieved status as a U.S. News Best High School and gained eligibility to display a U.S. News-trademarked 2023-2024 Best High Schools award "badge" (logo). #4 ranked HS in South Dakota! WAY TO GO HIGH SCHOOL!!

Ethan Residents, if you have not heard, Duane Duba, former Ethan Alumni President and Ethan, Bridgewater-Emery-Ethan, and Ethan-Parkston super fan, Duane Duba, passed away this past Saturday. Our condolences are with the Duba family at this time! I, for one, will never forget Duane as he was one of my biggest supporters over the last 30 years, and one of the biggest supporters of the BEE Football team, Ethan-Parkston Track and Cross-Country teams, and Ethan Basketball and Volleyball teams. May you rest in peace Duane!!!! Duane's visitation will take place at the Mitchell United Methodist Church on Wednesday, August 30th, from 5:00 - 7:00 PM with a Prayer Service at 6:30. Duane's funeral will be Thursday, August 31st at 10:30 AM at the Mitchell United Methodist Church. To all of Duane's children, grand-children, and great-grandchildren, thank you for sharing such a great man with me over the years! I will never forget Duane!!!!! Mr. Hawkins

Parents, make sure you check out our News Feed page for information on the Dakota Dreams On-line Tutoring Program. This is a free tutoring program put together for all students in K - 12th grade and is available all school year long!


If your child is interested in participating in Prairie Readers this year, please fill out the following form. If you are signing up more than one child, please fill out a separate form for each child. 😊 Students will be given a list of books that need to be read before the first practice. Practices are usually scheduled to begin in the beginning of February. If you have any questions, please feel free to contact Miss Timm at
lexy.timm@k12.sd.us
. Thank you! 😊
https://forms.gle/376xeRfCgSN2FTvB7

Good luck Ethan Volleyball team tonight on their first game this season! Especially these three seniors!!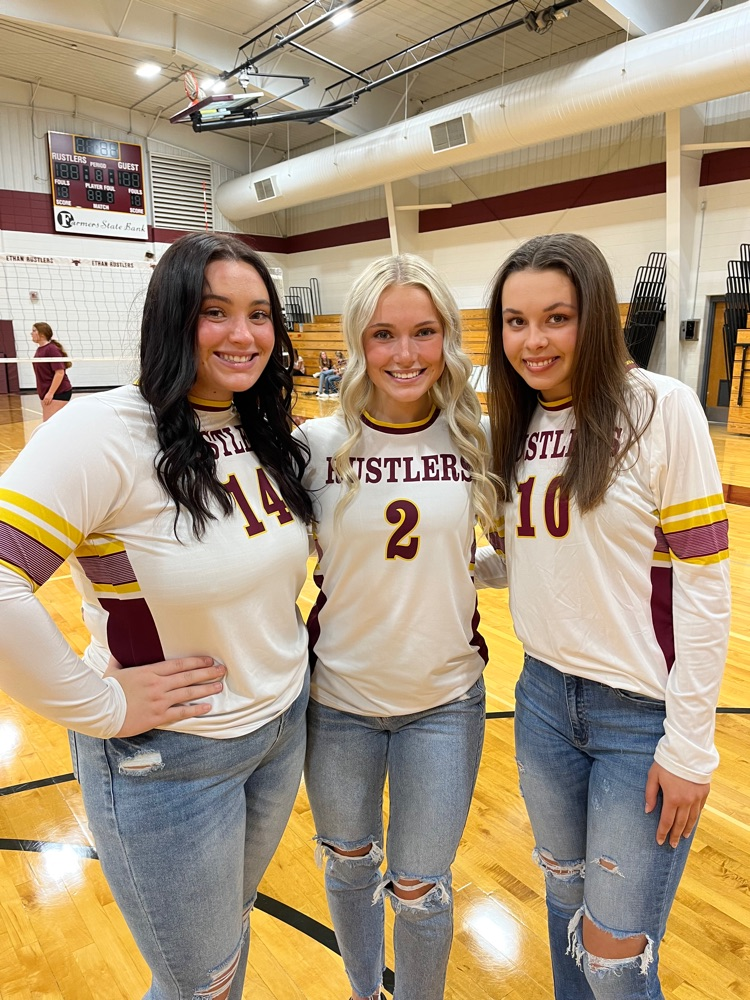 All - I was just notified that the Railroad Company will be working on the tracks just west of Ethan on Highway 42, September 5th-7th, and possibly the 8th. During that time, Highway 42 will be shut down from the Highway 37 Junction to the railroad tracks. Your only option to get to Ethan from the west will be the exit one mile to the north on 264th Street. Mr. Hawkins

2022-2023 Yearbooks were passed out today to students. Elementary students were handed to their teachers, middle school and high school students were placed in their lockers. Please let me know if you did not receive your yearbook, there are only a few extras available for purchase, please contact
Kendra.Erickson@k12.sd.us
if you are interested in one.



The JH & JV football games scheduled for today in Baltic have been postponed to a later date TBD. Next JH practice will be Thursday, August 24th. No JH practice today, or tomorrow.

Tonight's first football game of the year!! Streaming will be available on the Baltic YouTube Live Stream by going to our Baltic Home Page –
www.balticschool.org
and clicking the button link in the middle of the page that says Live Stream. GO SEAHAWKS!!!

Parents, I want to draw your attention to the importance of school attendance. Encouraging regular school attendance is one of the most powerful ways you can prepare your child for success, both in school and in life. When you help us make school attendance a priority, you help your child get better grades, develop healthy life habits, and have a better chance of graduating from high school, ready to meet all of life's challenges. Please encourage your students to go to school and be on time! We do realize that there will be times when your student does need to miss some class time, whether that is for illness, appointments, vacations, or other various reasons. If your student will not be in school, PLEASE contact us and let us know that information. You can call the school and leave a message with our Administrative Assistant, Mary Mutziger. The school phone number is (605) 227-4211 and choose Option 0. If you call after school hours, you can simply leave a voicemail. Mary can also be contacted by email by sending a message to
mary.mutziger@k12.sd.us
. Thank you and stay ETHAN STRONG!!!!! Mr. Hawkins

Parents, there has been some confusion with transportation to our area daycare providers so I would like to clear that up, hopefully. The Ethan School District will provide bussing transportation to all daycares. Riding the bus is not mandatory, however, if a parent chooses to have their student walked to the daycare, we want you to understand that the school district is not responsible for providing an employee to walk with those students. That responsibility falls on the shoulders of the parents. Although many parents are choosing to have their child walked to and from school at this time, which is completely fine, we also want you to know that they are always welcome to ride the bus. If you would like your child to ride the bus, at any time, please contact the school so we can deliver that message to our bus drivers. Thank you! Mr. Hawkins

Parents, this will be the first of several messages in the coming hours and days. Please keep an eye out for them. First, I must apologize for this one being late, it should have been sent a couple of days ago. When parents of PreK - 6th grade students are dropping off your student in the morning, please enter our EAST parking lot on the NORTH end. Please form two lanes of traffic on the furthest east side of the parking lot as our busses will be pulling into the lot and unloading close to the elementary doors. Please do not park in the parking spots next to the building so our busses can get to the entry doors. If you need to come into the building in the morning when you are dropping your student off, please park out on the side of the street or behind the 5th and 6th grade rooms so traffic can continue to run smoothly in our parking lot. As always, there will be many students walking to school, riding bike to school, skateboarding to school, unloading from vehicles, and unloading from busses in the mornings. Please, please, please use extreme caution when entering and leaving the parking lot. Our student's safety is of the utmost importance!!! Looking forward to another great school year! Mr. Hawkins

The JV Football team will not be attending the Flandreau Jamboree on Saturday, August 19th.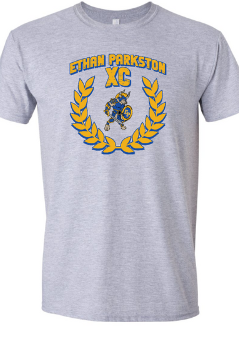 High school students will be able to pick up their laptops while they are at school getting their class schedules on Thursday, August 10th and Friday, August 11th. Laptop pick up will be in the library and schedule is as follows: Thursday, August 10th Freshman 9:00 AM - 10:00 AM and Sophomores 10:00 AM – 11:00 AM. Friday, August 11th Juniors 9:00 AM - 10:00 AM Seniors 10:00 AM – 11:00 AM. Junior High students will get their laptop on the first day of school. All 7-12 students will need to bring either $20 or provide the name of your insurance company that covers a lost or stolen laptop. The $20 needs to be paid before the student will receive their laptop if insurance doesn't cover. If you have any questions, email me at
andy.erickson@k12.sd.us
.

Ethan Clay Target Team information, see image for details!