Good luck at Regions today PEH!!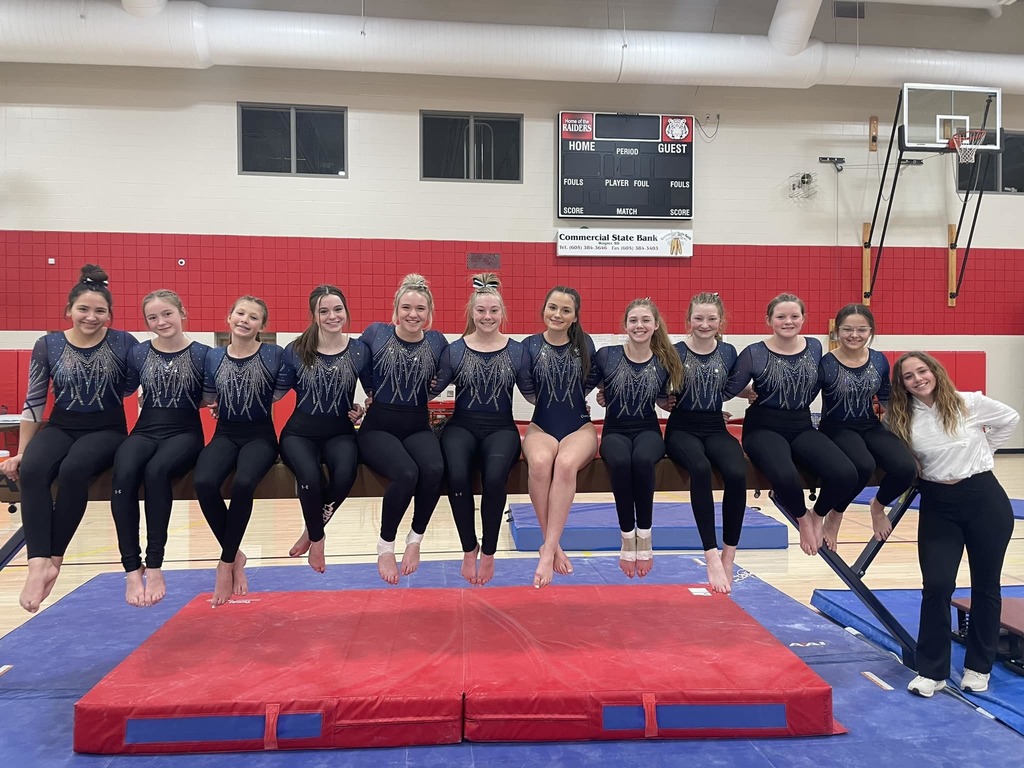 Tonight's game Kimball is having a Chili Cook Off to raise money for FCCLA, see image for details! Go Rustlers!!!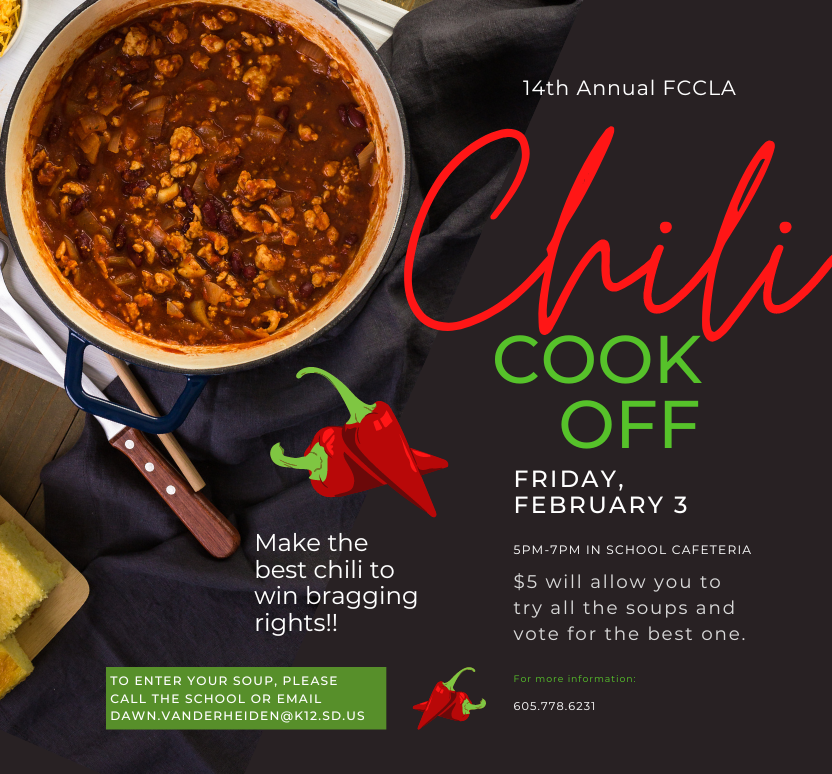 Good Luck to the One Act Play participates in their performance today in Sioux Falls!! Congratulations on getting this far!!

You're invited to the annual Davison County Child Protection Team educational expo! Professionals from across the state are coming together to provide information on how our communities can better protect our kids. The topics being presented can be found below. Our keynote speaker is Hollie Strand, a DCI forensic examiner for Internet Crimes Against Children from Pennington County. Hollie will share the dos and don'ts of keeping our youth safe online. This isn't your typical internet safety presentation! Event is free to the public. You can choose to go to one session or all! Come and go as you please. Drinks & snacks & door prizes!!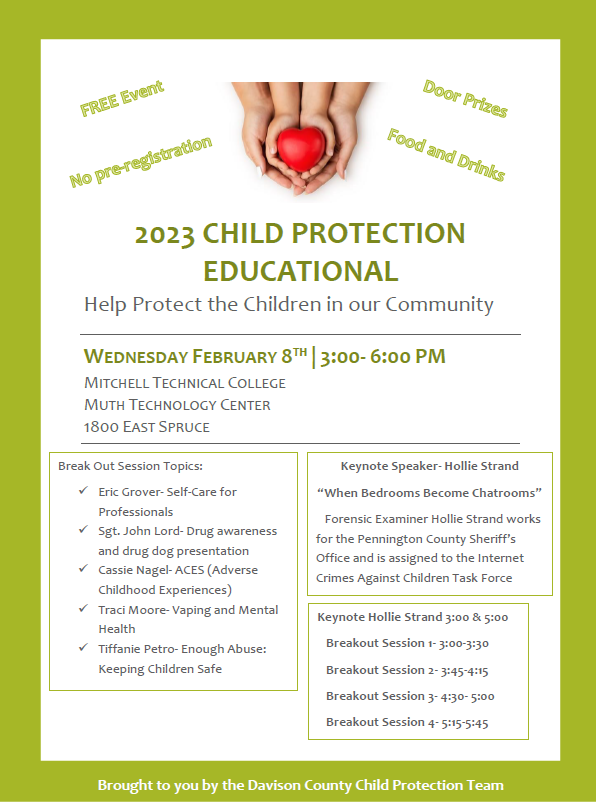 Book Fair Time - see image for details!

Congratulations to Hunter Clark in winning our local Spelling Bee! Here is a picture of all the class winners!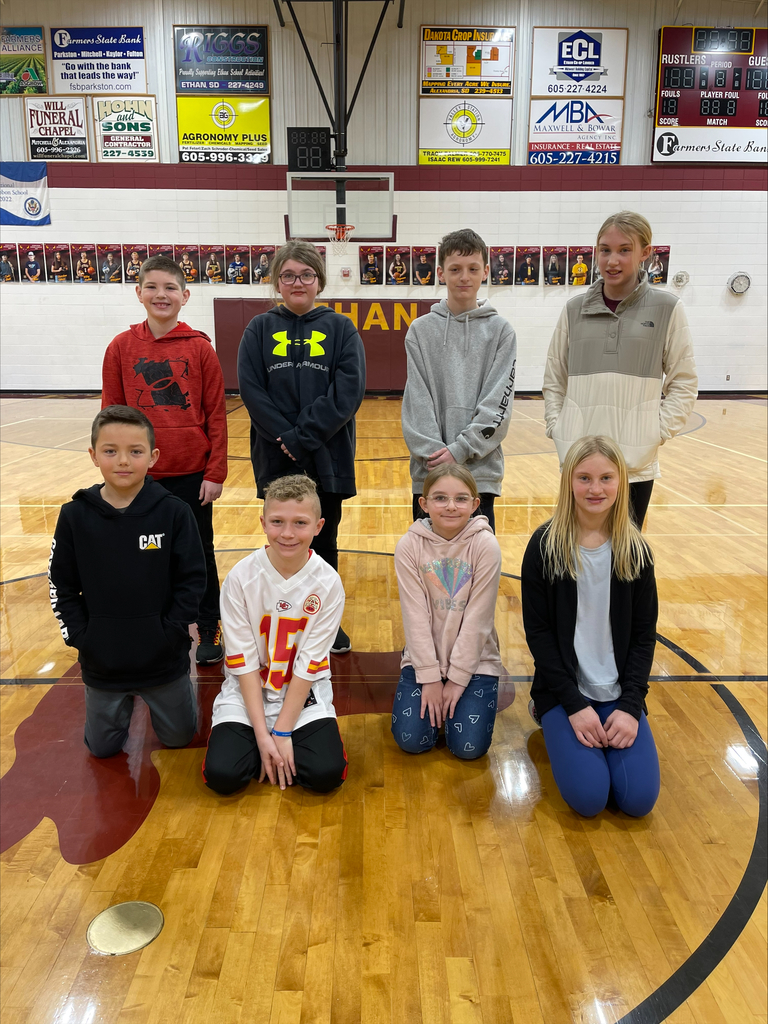 The One-Act Play performance that was scheduled for tomorrow night at 7:00 has been postponed until Thursday, February 2nd at 7:00. Mr. Hawkins

The scheduled Ethan vs. Canton girls' basketball game slated for 9:00am Saturday at the Elmen Center in Sioux Falls has been CANCELLED. Due to scheduling constraints, the game will not be made up at a later date.

Nice work to the PEH Gymnastic girls last night at their meet. The PEH girls placed in all the events! Keep up the good work, especially Aubrie Biteler, Abbe McClure and Alaina Royston !

Preschool Screenings coming March 15th. To schedule your appointment see image for details!

Yearbook 2023 is available for pre-order!! See image for form please send money to either Mary at school!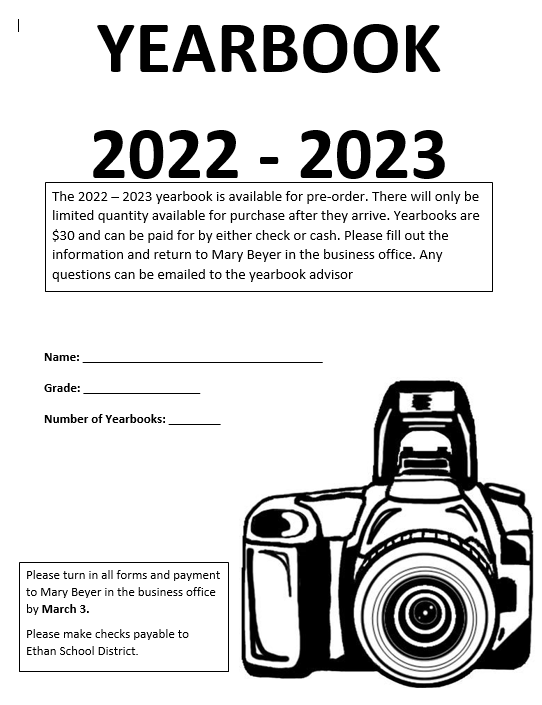 Updated Pep Squad Schedule!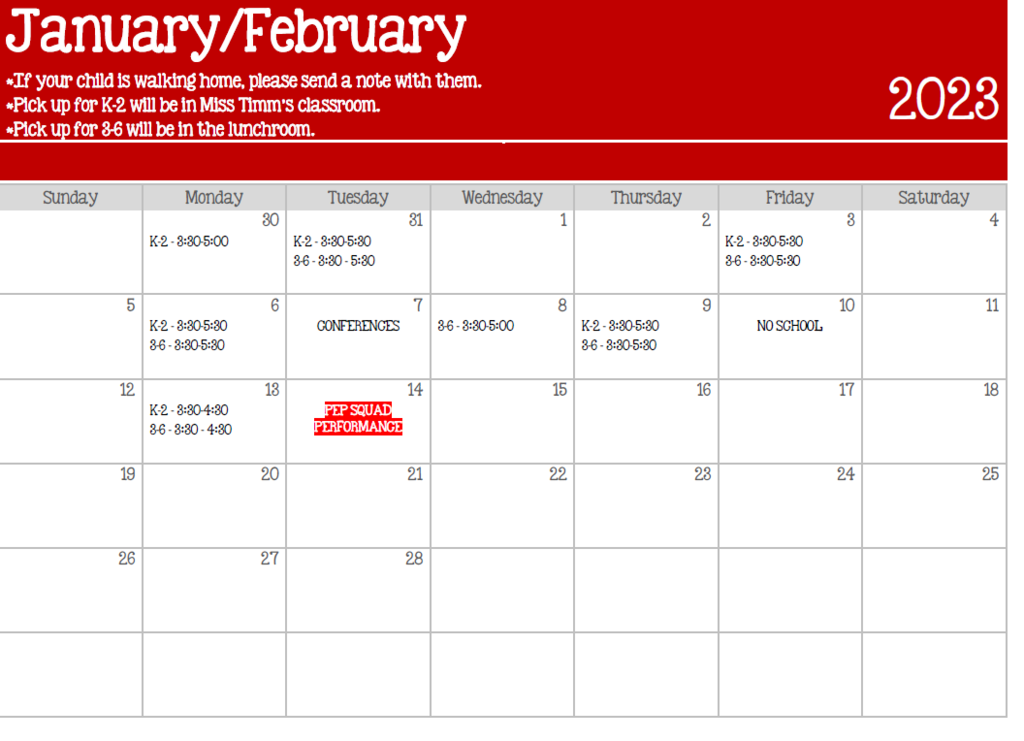 Next Thursday at the Boys Basketball game in Mt. Vernon. They wanted us to share with our community!

Only for Grades 3-8 Drone & Code Camp - see image for details. Please contact Mrs. Olson for questions.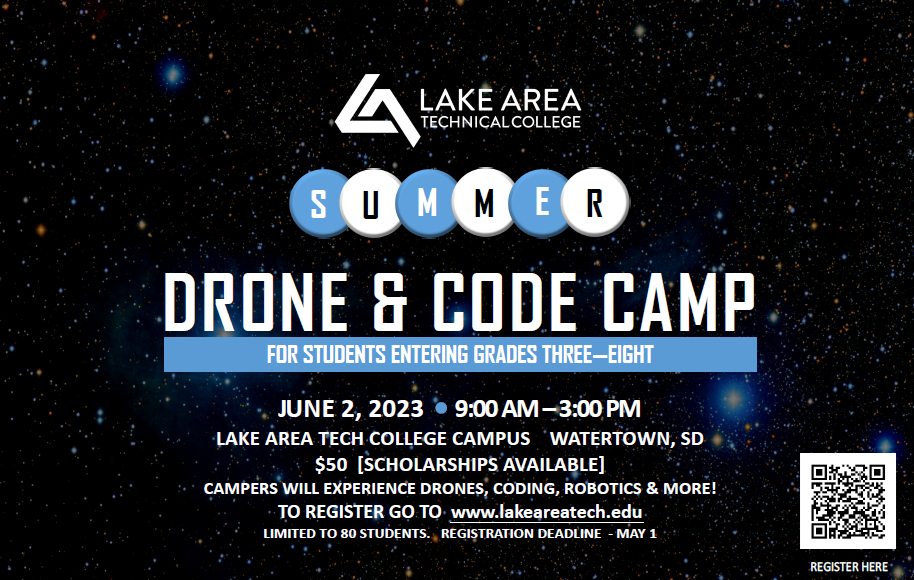 One act will do a public performance on Saturday, January 28th at 7:00 PM. There will be refreshments with a free will donation following the performance. State One Act is February 3rd!

Thursday, January 26th, Ethan 8th graders will be attending the annual Career Fair in Wagner for the morning. Please contact Mrs. Olson if you have any questions.

Lets try this again!! Baked potato feed still on for tonight will start at 5:00PM. Serving baked potatoes with all the fixings. (Including broccoli, cheese, bacon, taco meat, sour cream, salsa, etc.) A baked potato, bar, and juice is $7. Come help support the Junior Class After Prom Party! It's happening!

Change of Menu - January 24th we will have Dutch Waffles for Breakfast and Salisbury Steak W/Gravy and Mash Potatoes for lunch.

We will have a 10:00 AM start tomorrow, Friday, January 20th. Busses will only run where they can do so safely. Mr. Hawkins

We have rescheduled our Basketball Doubleheader against Corsica Stickney to tomorrow (Friday) We will run our normal schedule of 5:00JVs with the girls varsity to follow. Thank you for your patience and understanding, and make sure to thank our officials for making things work as well.