Thursday, January 19th, Pregame Meal. Bake Potato Bar, see image for details!

Tomorrow, January 18th, Pep Squad forms are due back to Ms. Timm!!

With the excessive amount of snow days that we have missed to this point, we are needing to make up three of those days, and any others that we could potentially miss in the future. At this time, we WILL be holding classes on Monday, February 20th, which was originally scheduled to be a holiday break. We will also be adding Thursday, May 18th and Friday, May 19th to our calendar to make up the other two days. If we miss any more days in the future, the school board and administration will meet again to see what course of action we will take to make those days up. In the event that another major storm is forecasted in the future, there is a STRONG possibility that we may send computers and/or work home with the kids and have on-line learning during that time, to avoid adding anymore days to our calendar. This will not take place unless we have a couple of days in advance to prepare our students and staff. If you have any questions or concerns, please do not hesitate to reach out to me, either by phone, email, or a visit. Mr. Hawkins

One 3-yr. position is open for school board member. Petitions may be taken out on January 31, 2023 with the last day to file petitions February 28, 2023. If election will be held joint city/school election on April 11th, 2023.

The GBB/BBB Doubleheader against TDA scheduled for Thursday Feb 16th has been rescheduled to Friday Feb 17th.

Menu change for tomorrow breakfast - Breakfast Rounds!

The Girls and Boys JH Basketball Games scheduled for Thursday against TDA have been cancelled.

New page created for Rescheduled Dates due to weather! Please see News tab for updated rescheduled events so you don't miss a change to follow the Rustlers. This page will keep on being updated with any changes throughout the rest of the year.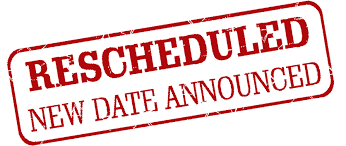 Pregame Meal on January 16th - see image for details.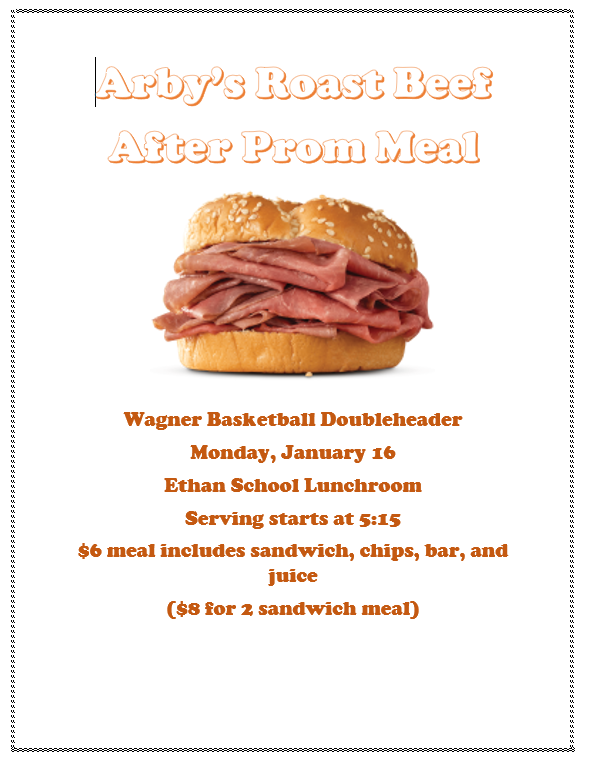 We will have a 10 AM start time, tomorrow, Friday, January 6th. Buses will run where possible. If your student(s) Are unable to make it to school, it will not affect their attendance. Please be safe and only come if you can do so safely. Mr. Hawkins

Breakfast and Lunch Menus have been updated for the next few days, please keep checking for updates.

Tonight's BBB/GBB games against Avon are postponed, we will update you on that new date as soon as we can!

Because many country roads are still not open, there will be no classes tomorrow, Thursday, January 5. Mr. Hawkins

The BBB/GBB Doubleheader vs. Wagner has been rescheduled for Monday January 16th.

Unfortunately, there will be no classes again tomorrow, Wednesday, January 4th. Mr. Hawkins

There will be no classes, tomorrow, January 3rd.

Today's scheduled boys basketball practice has been cancelled. The status of the GBB/BBB doubleheader against Wagner on Tuesday will be updated as the weather develops.

Lunch Menu has been posted for January 2023!

Thursday Pre-Game Meal. See image for details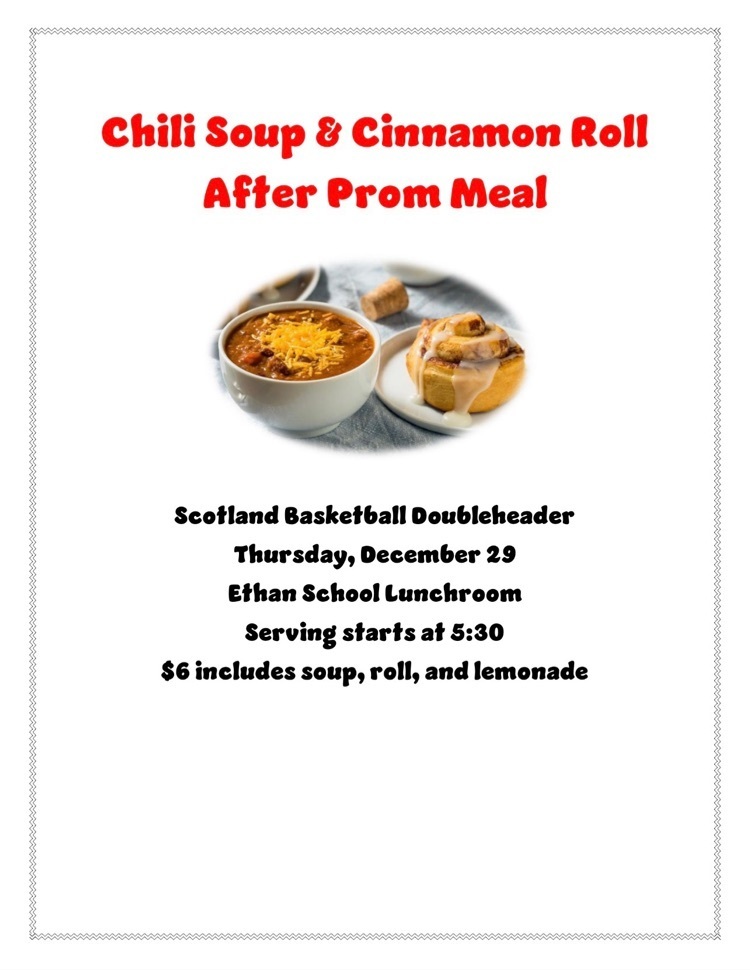 The SDHSAA has a sports moratorium in effect from Dec 23rd to Dec 26th. School facilities are not to be used by athletes during that time to "shoot baskets", "run drills", etc... Such activities done at home or non school facilities are more than ok! :)